Feel comfortable in the skin you're in.
As people age, they may be frustrated with feeling younger than they look. Sagging skin and wrinkles as well as other cosmetic concerns can greatly affect the way a person looks, which can, in turn, affect self-confidence. Lake Cumberland Medical Associates is now offering cosmetic treatment services with BOTOX®, a non-surgical prescription medicine, aimed to help patients achieve their cosmetic goals.

Cosmetic Treatment Locations
Lake Cumberland Medical Associates
MEET THE TEAM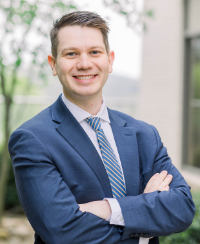 Andrew Vaughn, MD
Otolaryngology
Fellowship trained in NeuroRhinology - Advanced Rhinology and Skull Base Surgery
ABOUT BOTOX®
Your life brings its share of surprises, smiles, and frowns. All those experiences and facial expressions mean repeated muscle contractions, one of the factors that may lead to permanent lines. If you're bothered by the lines on your forehead, around your eyes, and between your brows, you're not alone.
BOTOX® Cosmetic is the first FDA-approved treatment to temporary smooth moderate to severe forehead lines, crow's feet lines, and frown lines in adults. It's a one-of-a-kind formulation – there's nothing exactly like it!
What we offer you for treatment with BOTOX®
Experienced physician using BOTOX® safely and effectively to treat wrinkles, such as frown lines and crow's feet
Fast treatment with minimal pain and downtime 
Treatment available in a comfortable, private, convenient location 
FREQUENTLY ASKED QUESTIONS