Minimally Invasive Robotic Surgery

Smaller incisions, less blood loss, shorter length of recovery and hospital stay, plus lower rates of infection: with new robotic technology in our operating rooms, less really is more.

At Lake Cumberland, we're committed to providing innovative and safe alternatives to traditional open surgery, whenever possible. Whether we're using state-of-the art robotic-assisted technology, minimally invasive laproscopic techniques, or 3D planning functionality for precision and accuracy, we want you to explore and understand all of your options.
While minimally invasive surgery effectively reduces recovery time and gives surgeons greater control, it may not be for everyone. Sometimes traditional open surgery provides surgeons better access to the area to be treated, and sometimes a patient's age, physical condition and surgical history may necessitate open surgery.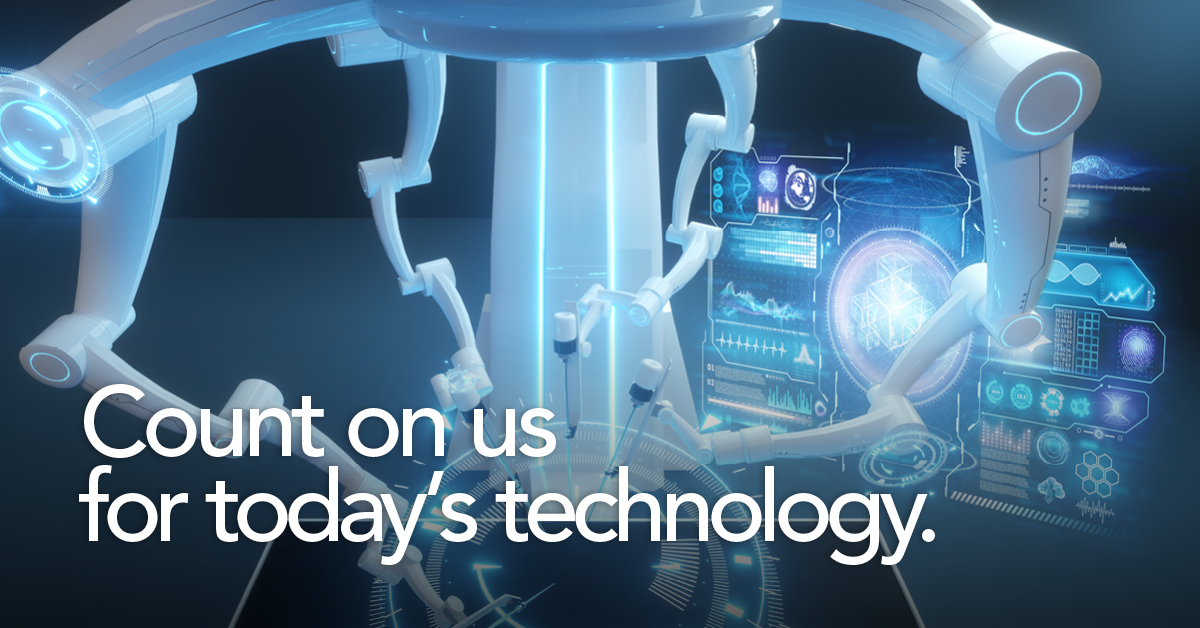 The robotic surgical system is a tool that utilizes advanced, robotic technologies to assist your surgeon with your operation. It does not act on its own and its movements are controlled by your surgeon. The surgeon is 100% in control of the robotic-assisted system. The robotic surgical system has a 3D high definition (3D-HD) vision system, special instruments and computer software that allow your surgeon to operate with enhanced vision, precision, dexterity and control. The 3D-HD image can be magnified up to 10 times so your surgeon has a close-up view of the area he or she is operating on. The robotic instruments have mechanical wrists that bend and rotate to mimic the movements of the human wrist -- allowing your surgeon to make small, precise movements inside your body. And, robotic software can minimize the effects of a surgeon's hand tremors on instrument movements. The robotic surgical system is an effective, minimally invasive alternative to both open surgery and laparoscopy.
Explore the surgical robot with Dr. Joseph Eid, a minimally-invasive robotically-trained general surgeon, in the video below:
Learn more about our robotic-assisted surgery program growth with a minimally-invasive robotically-trained general surgeon, Dr. Benjamin Stivers.